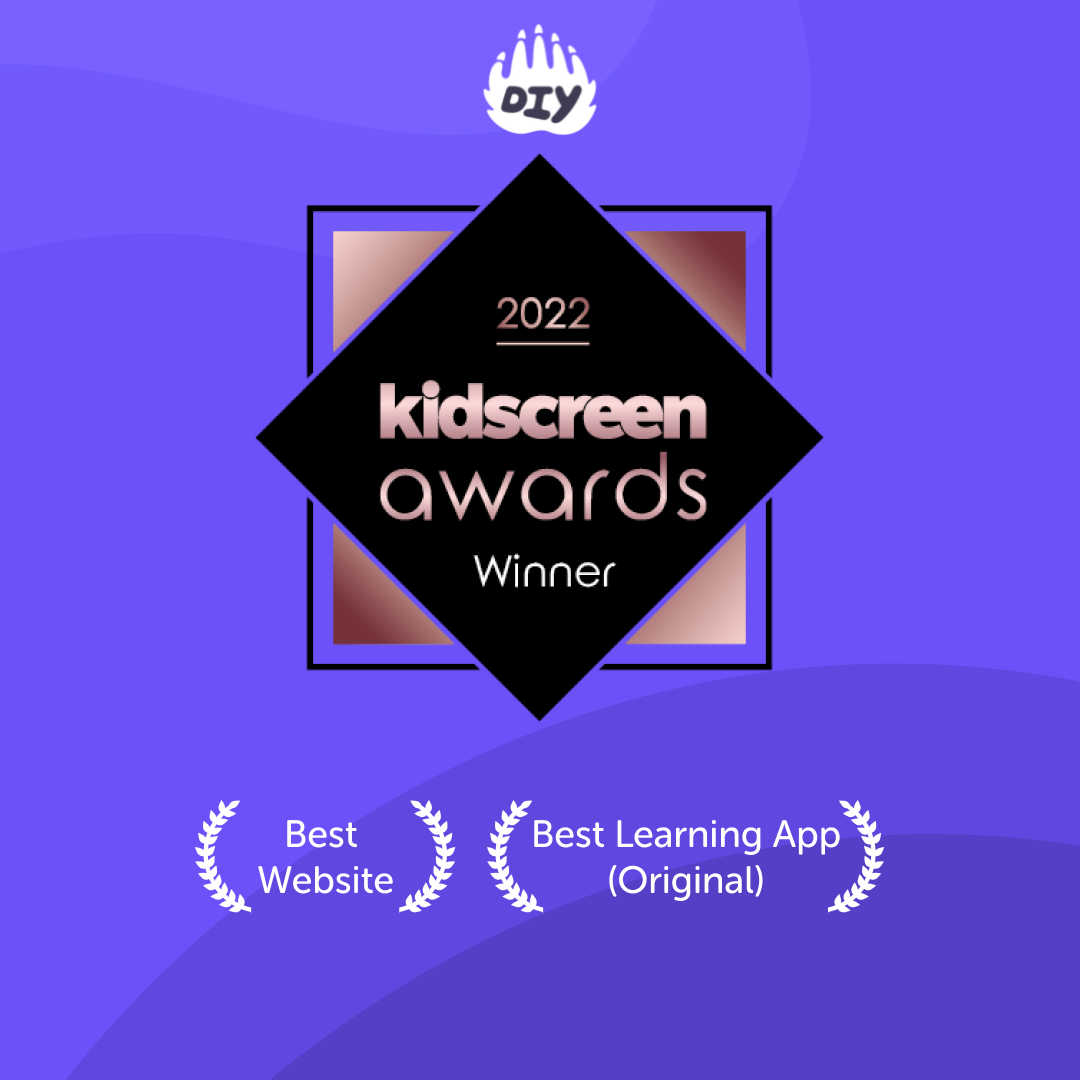 Kidscreen presents DIY.org children's social learning app with two awards
DIY wins in two categories for children's education
Miami, Florida – DIY – The Social Learning App, won in both categories, it was nominated at the 14th edition Kidscreen Rewards. A panel of highly respected industry experts recognized the DIY excellence and awarded the kids' app the Best Learning App and Best Website awards.
DIY was honored alongside programming and digital learning giants including Nickelodeon, Cartoon Network, Mattel and BYJU'S. They were selected from 500 global entries from around the world in programming, broadcasting and digital media.
Tripti Ahuja, co-founder of DIY, said: "The fact that we have won this prestigious award is a testament to the change that DIY tries to bring to the lives of children. Children around the world use crafts not only to learn skills, but also as a platform where they can share their creations and make friends with other children who have similar interests. DIY has become a way for children to take their first foray into the digital social space while learning to be kind, empathetic and tolerant. It is comforting to know that we are making a difference and that it is recognized.
DIY is the world's largest online interest-based community where kids interact with each other and learn hundreds of skills through over 5,000 how-to videos, hands-on projects and live interactive workshops. Topics cover areas such as STEAM, games, coding, animation, drawing, gacha, and arts and crafts.
Bhavik Rathod, co-founder and CEO of DIY, believes in harnessing the power of digital consumption and using it in ways that help children learn and grow. He said: "The DIY content, incentives and community are designed to introduce kids to engaging projects and show them how to explore their new skills in the real world. E-learning provides flexibility, enhances virtual communication and provides a global perspective to our users. »
The platform's streaming and learning content is completely free, or parents can opt into a DIY Plus subscription via a seven-day free trial. Paid features allow kids to post content and share their creativity, interact with kids from 170+ countries, make friends based on common interests, participate in 100+ live interactive workshops each month and enter contests to win prizes.
Child safety is the top priority at DIY. It's COPPA compliant, KidSafe certified, and moderated 24/7 in all time zones. Parents get notifications whenever their child posts something on the social learning app.
All DIY content is available for free on the app. To download DIY from the App Store or Google Play, visit diy.org/download. To use the platform on web-based devices, visit diy.org/register.
Crafting connects kids who share interests because we know creativity is contagious! We are the world's largest interest-based community where learning happens through 5000+ how-to videos, hands-on projects, and live interactive workshops. Kids can explore hundreds of skills in areas like STEM, art, crafts, fun crafts, games, coding – and everything in between. The platform allows people to think, learn and create in a secure environment facilitated by experts and mentors 24/7, in all time zones.
Media Contact
Company Name: Otter PR
Contact person: Alaina Chiappone
E-mail: Send an email
Call: 18006486854
Address:100 Pine Street, Suite 110
Town: Orlando
State: Florida
Country: United States
Website: www.OtterPR.com