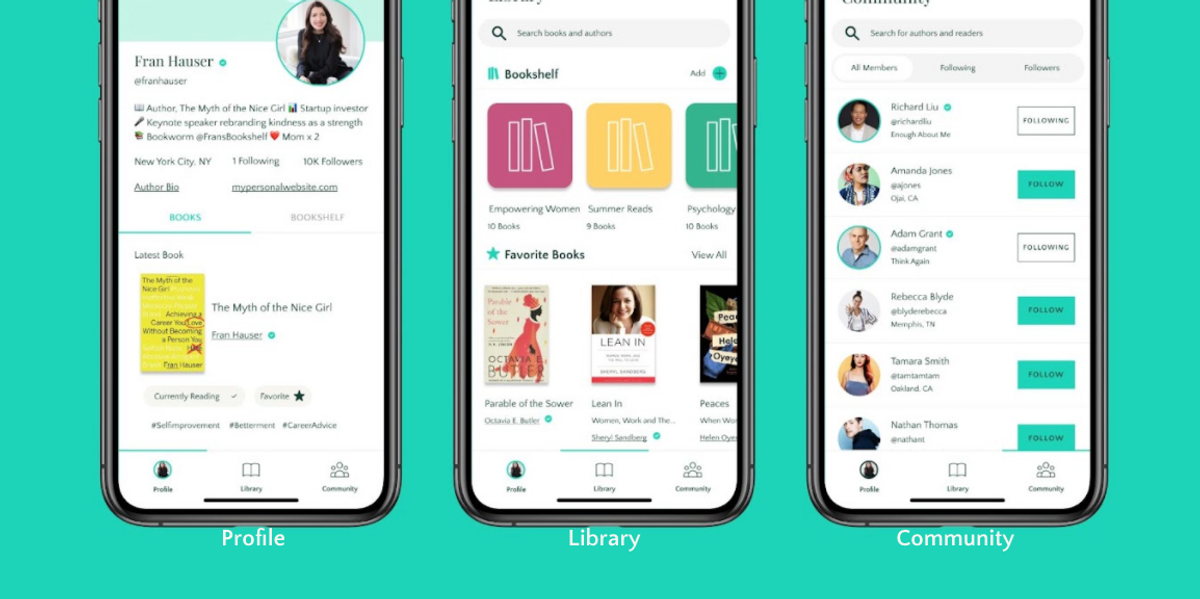 Copper wants to be the best social media app for authors
Photographers have Instagram. Players are streaming on Twitch. Artisans promote their crafts on Pinterest. And TikTok launched the careers of performers in music and theater.
But the authors – arguably the original creators of the creator economy – didn't have a social media platform designed to help them reach readers, says Allison Trowbridge, founder and CEO of the social media app. Copper Books. Trowbridge, an author herselfaims to fill that void with the app, which just launched this week with the aim of creating an online community connecting writers and their readers.
---
"Authors are micro-entrepreneurs who spend years of their lives developing a product – this book – which they then have to launch to an audience," Trowbridge told dot.LA. "There was nothing to really support this process."
West Hollywood-based Copper, who went live on Apple devices Thursday, allows authors to host live online events like book readings and chat with fans in forum discussions. Readers can discover books and share what they read with friends using "shelves" on their Copper profile pages.
"Books are a word-of-mouth industry," Trowbridge said. "We want this to be the easiest place to find those meaningful recommendations from authors and readers you admire, trust, and share interests with."
Copper isn't the first company to try to socialize the online book reading experience. One of the best known is Goodreads, an Amazon-owned website where users can create reading lists and write book reviews. But Trowbridge notes that, unlike Copper, Goodreads focuses solely on the reader and doesn't bring the author into the equation.
As of last week, Copper had a waiting list of around 6,500 potential users, including 3,000 published authors, according to Trowbridge. Some of them are potential Android users who can't join the app yet, although Copper plans to launch on Android in the coming months.
The nine-employee startup raised $2.5 million last year in a pre-seed round led by San Francisco-based venture capital firm Wave Capital. Other investors include former Twitter employee Claire Diaz-Ortiz, Paypal CEO Dan Schulman, and Fran Hauser, the former head of digital at Time Inc., who now sits on Copper's board. Popular science writer Adam Grant is also an investor, advisor and app user.
Copper is free for fans and authors, though the company plans to eventually roll out a premium version with additional features for paying members. Ultimately, Trowbridge said she could foresee publishers paying Copper to promote their books through the app. For now, the startup is focused on building the user base, she said.
"It's such a tough industry to break into, especially if you're a budding author," Trowbridge noted. "I wanted to create a place where if you dream of writing a book, this is where you can meet, build your community, find your agent [and] get encouragement and advice.
From articles on your site
Related articles on the web