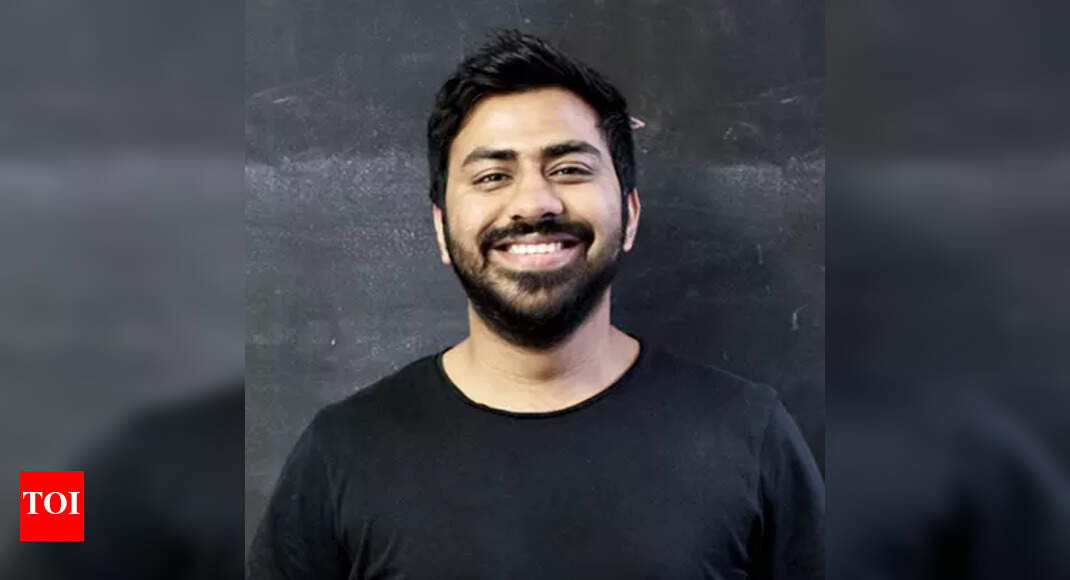 Best Android App of 2021, Being: Aiming to Give Everyone Access to a Personal Therapist, Anytime
Being is a personalized self-therapy app. Varun Gandhi is co-founder and CEO of Be an app. Varun aims to build a world where each of us can have access to a personal therapist at all times. The basis for this lies in Varun's personal struggle with mental health. An avid cricketer, chartered accountant and self-taught design professional, Varun put on his entrepreneurial hat early in life. After receiving limited success with two of his startups, he turned to therapy to help with his mental health during these trying times. Through Being, he aims to help 1 billion people meet their mental health needs worldwide, by 2030, through the power of personalized self-help.
How did it feel to be on Google Play's Best of 2021 list in India?
It was an amazing feeling to see our app on the list. Although it was an interesting trip, we were in a rather difficult situation at the beginning, as we almost ran out of funds. We couldn't hire engineers or psychologists. But we continued. Over time, our engagement numbers grew, ratings reached nearly 5, and positive reviews poured in. Google Play noticed our work and helped us increase our engagement numbers. We went from 500 new users in a week to 500 new users at breakfast. It's all organic, thanks to Google Play. Eventually investors took notice and we closed our funding round in less than 10 days.
What do you think is the USP of your app that helped you get here?
We make mental health very contextual and problem-focused. We think like a user. One of the most common comments we get from our users is that it feels so relevant – like it was made specifically for me. My co-founder, Abhishek, and spent a lot of time dealing with our mental health issues. We have been there ourselves and know how it feels.
More importantly, we deeply understand that no two anxieties are the same. Every individual will have a different problem that they might face and hence it needs to be solved in a personalized way. This is our fundamental belief and our difference at Being.
How has the pandemic changed things for you, what has been the biggest learning in 2021?
The pandemic has definitely given mental health apps and services a boost. Mental health has never been talked about so much, ever. Usually a taboo, today every household discusses mental health, whether out of acknowledgment or even denial.
In March 2021, we pivoted our offerings from spiritual wisdom to much more personalized mental health services. Within this framework, we worked on key aspects such as anxiety and stress, relationships, concentration and productivity, and more. And we have had great success. We've added around 60,000 users in the last 6 months and seen an amazing weekly growth rate on Play Store. All this without any marketing expense. We see great diversity in our user base. While 50% of our users are Gen Z or female, 40% of our users today are outside of India, mostly in the United States.
Our biggest learning was that all 8 billion of us around the world need help. Problems may vary. Intensities may vary. The type of help we need may vary. But we need help.
What plans do you have for the app for next year?
Mental health is one of the most complex issues in the modern world. This is a problem that will always be there, and we must do whatever it takes to find appropriate solutions. Our mission is to help one billion people by 2030. And 2022 is an important year for us. From a product perspective, we want to lay a solid foundation to: Build the most diverse (and likely largest) network of mental health professionals in the world; design the "most human" mini-therapy experience; and finally, creating the most personalized (and non-linear) A-to-B mental health journey for each user.
We want to dig a little deeper into markets like the US and Canada, run some early experiments in G7 countries, reach our first million users, and successfully raise Series A funding in the second half of the year. 2022 to grow further.
Do you have a message for your app users?
We just want to say that with Being, you're not going to find an app that tells, but a friend that helps.